Meet Our Team of Designers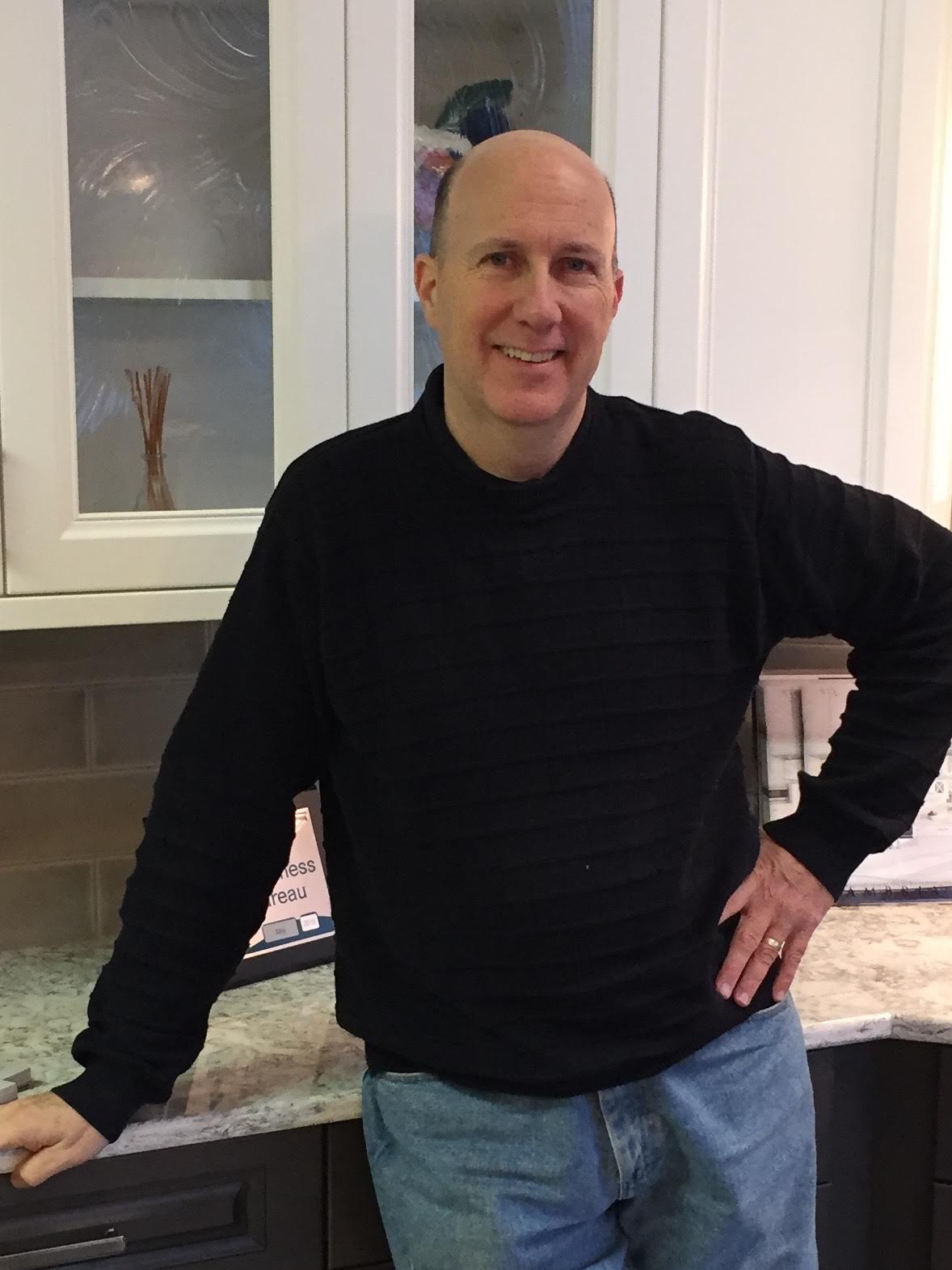 Jim McDonaugh, Owner
 Kitchen and Bath Designer 
Certified Kitchen Designer

Member of the National Kitchen and Bath Association

More than 25 years of experience in the industry

Has won numerous awards (several 1

st

place) in NKBA Midwest Design

Designs featured in

Chicago Home and Garden

magazine

Experience building custom homes

Engineering degree from University of Illinois
Jim's goal is creative design that exceeds your expectations for style and value. With skillful questions and careful listening, he is able to transform your ideas into the room of your dreams! His clients appreciate his relaxed style and attention to detail.
Jim is happily married to his wife of 25 years and they have two grown children. He is also a committed Christian who is involved with serving in his local church.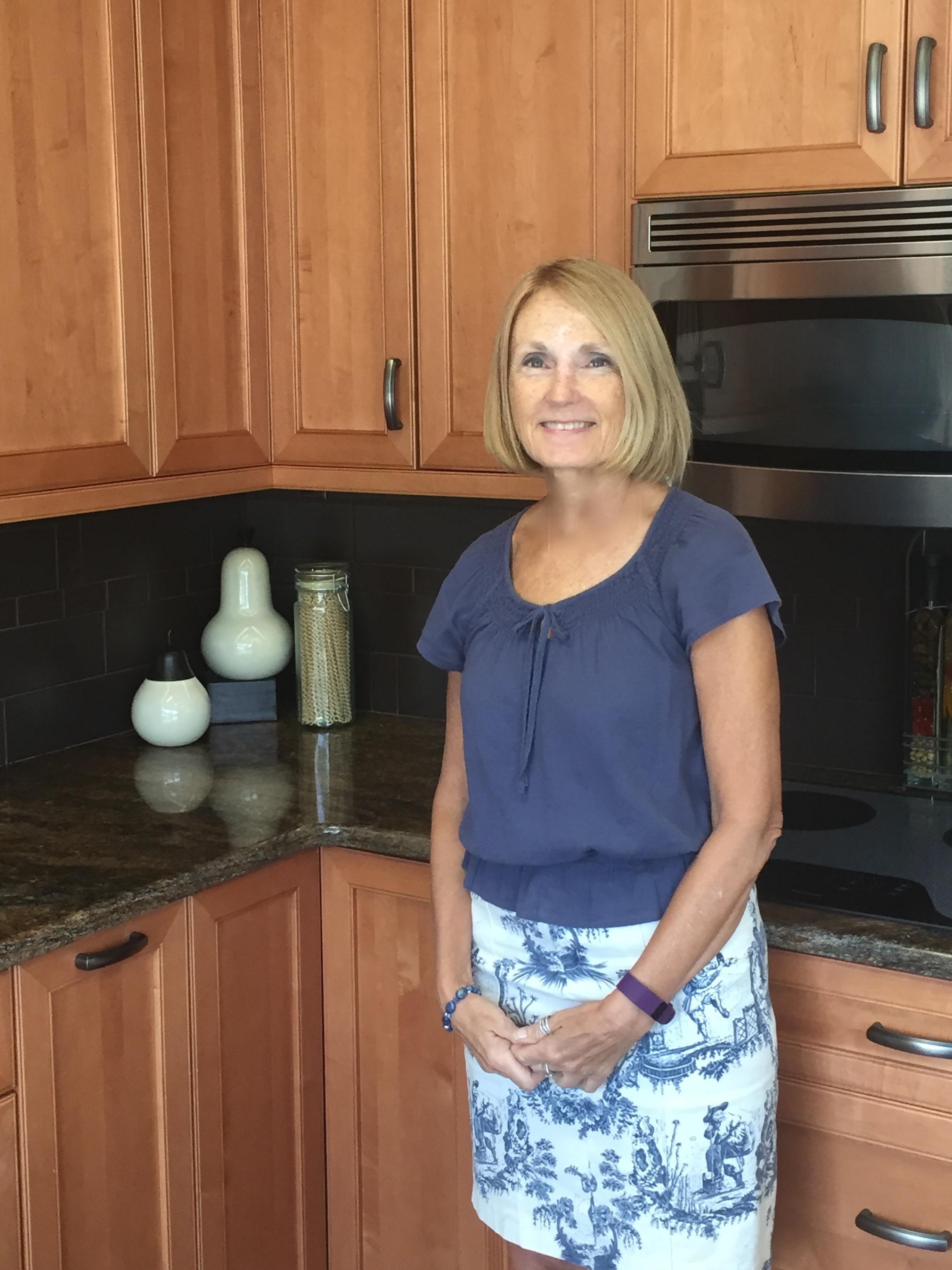 Trish Walters
 Kitchen and Bath Designer 
Certified Kitchen Designer

Over 25 years experience in kitchen and bath design

Numerous design competition awards including "Best of Show" for NKBA Chicago Midwest Chapter

Member of the National Kitchen and Bath Association (NKBA)

Former NKBA Chapter Vice-President

Studied art at Drake University
Trish is passionate about the efficient use of available space (whether that means working within your existing footprint, reconfiguring the layout, and/or opening walls) together with a good design and a fresh, yet timeless, style. "Lets put your wishes together with my experience and create something awesome!"
When Trish is not designing for clients, she enjoys spending time with her adult children and grandchildren. She enjoys swing dancing as well as loving the outdoors—camping, biking, golfing and boating. Trish also enjoys sewing for herself and her home and is always interested in learning and experiencing new things. Trish just likes to be busy!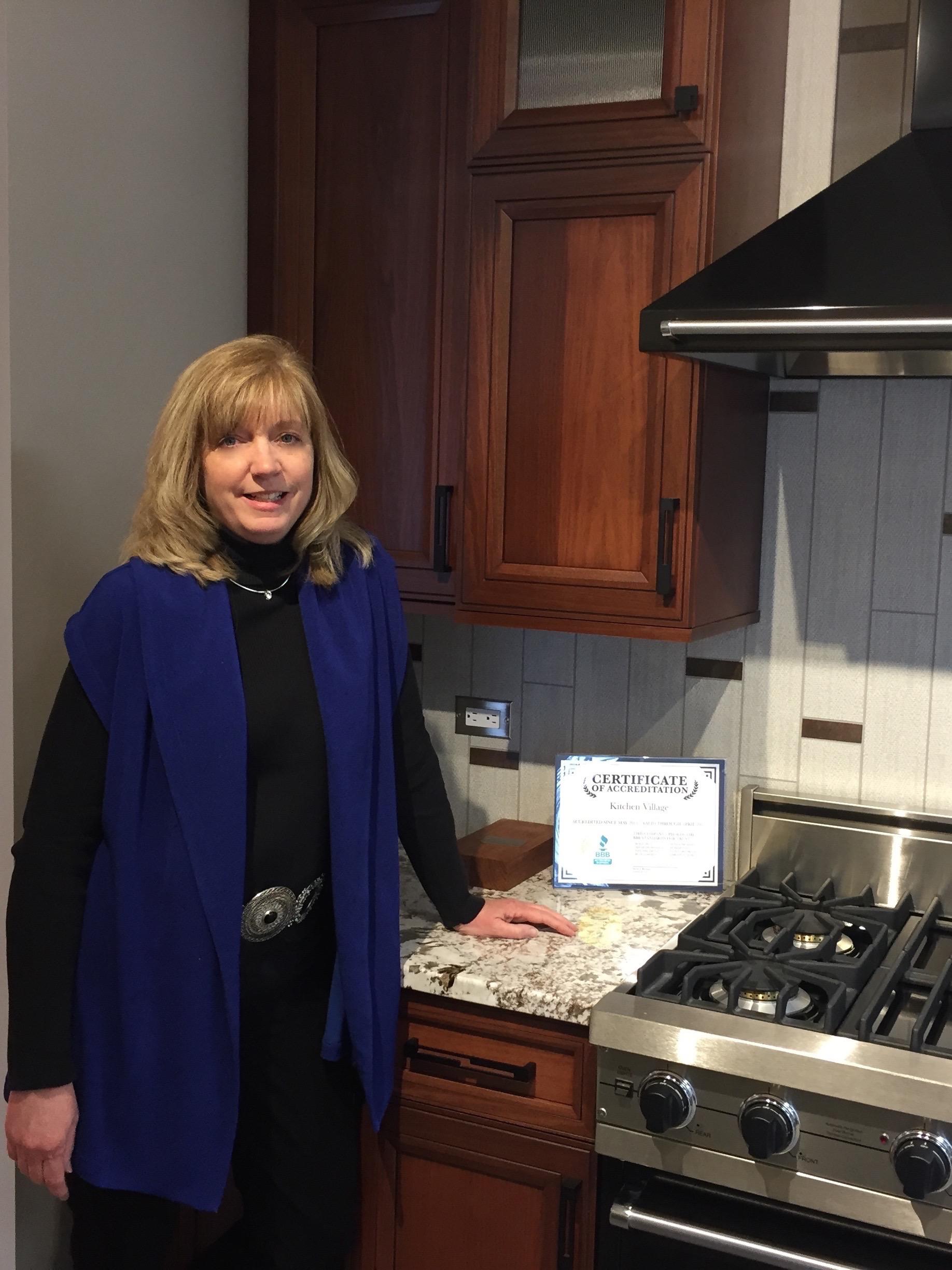 Carol Hasler
Kitchen and Bath Designer
Degree in residential Interior Design

Started design career drafting for local architect

Has 26 years of kitchen and bath design experience

Kitchen design published in

North Shore

magazine

Over 10 years designing for North Shore builder

Responsible for space planning and final cabinet details 

for multi-million dollar spec homes
Carol enjoys using her interior design background and years of experience to provide clients with a remodel that fits their lifestyle. Space planning and attention to detail are her strength. Her goal is not just to provide the remodel you had hoped for but to create a friendship out of the experience as well.  
Outside of work, Carol devotes her time to her family and friends.
Maggie Nolan
Kitchen and Bath Designer
Has 10 years of kitchen and bath design experience

Degree in Housing from University of Minnesota

Specialization in Accessibility Design

Worked at world-renown Courage Center Rehabilitation Institute in Minneapolis building and modifying spaces for clients with special physical needs.

Specializes in solving space challenge issues
Maggie helps to create designs that not only reflect a client's personality and taste but one that works harmoniously with their lifestyle and priorities. She loves to explore unique design approaches that beautifully transform their homes and enrich their lives.  Her dedication to customer satisfaction and her positive demeanor make her a pleasure to work with.
Like every great designer, Maggie loves to cook. She also enjoys gardening, biking, skiing, canoeing and reading. She and her husband have four children and reside in Arlington Heights.
If you or someone you know is looking for a single source provider to
design the kitchen or bath of their dreams…
look no further than Kitchen Village in Arlington Heights!
Kitchen Village has designers with the expertise to help you plan comfortable rooms that appeal to you, your family and future homebuyers.  We have the experience of designing smart and innovative floor plans. Whether for one cook or several, designing a good workflow gives you the opportunity to enjoy your new kitchen.
When remodeling your home, remember this: The kitchen and bathrooms are renovations that often pay for themselves when it is time to sell your home. When the dust settles, you will be grateful that you picked a kitchen and bath specialist like Kitchen Village.
Give us a call at 847-956-6800 to schedule an appointment!