Enhancing your life at home
Showroom
1081 E. Golf Road 
Arlington Heights, IL 
P: 847-956-6800
E: info@kitchenvillage.com 
Bathroom Remodeling in Arlington Heights Illinois
The bathroom should be a place where you can unwind and relax after a long day. Our award-winning design team at Kitchen Village can help turn your Arlington Heights bathroom into a luxurious spa with our stunning designs and quality products. With our state-of-the-art designs, you'll never want to leave your new bathroom. Our team can't wait to help turn your dream bathroom into a reality!
We have everything you will need for a simple upgrade to a full bathroom remodel for your Arlington Heights home. We have cabinetry, countertops, flooring, plumbing fixtures, and hardware from which you can choose. Stop by our showroom to explore our displays, get inspired with the help of our designers, and get to know our friendly team at Kitchen Village. Be sure to check out our incredible customer reviews!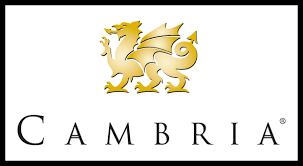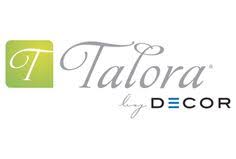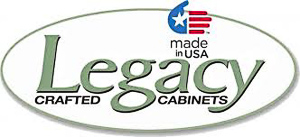 Top Benefits to Remodeling Your Bathroom
Increase Your Home Value
Remodeling your bathroom is a great way to help your return on investment for your Arlington Heights home. A stunning new bathroom can help increase the value of your home significantly. Aside from the kitchen, the bathroom is another important decision factor when searching for a new home. A newly remodeled bathroom will help sell your home faster, while increasing its overall value. If you're planning on selling your home in the future, contact Kitchen Village and we can help with all of your remodeling services.
Storage Space
Remodeling your bathroom gives you the opportunity to create a new full-functioning space. You can add lots of storage space with new cabinetry for a beautiful, updated look. Some bathrooms can be small, so it's important to get the most out of your space for everyday functionality. You can work with our award-winning design team to get the most out of your bathroom space.
Energy Efficient Appliances
Remodeling your bathroom is the perfect time to look for new, energy-efficient appliances. New energy-efficient appliance will save you money and increase the value on your Arlington Heights home. Our talented design team at Kitchen Village can help you choose energy-efficient appliances that match the overall style of your home.
Visual Appeal
Bathroom remodeling will enhance the look of your home and make it more visually appealing. With the help from our designers and the use of our quality products, we can give your bathroom the look it deserves. Our designers can create a unique, one-of-a-kind look and make your home in Arlington Heights stand out above the rest.
Get your Dream Bathroom in Arlington Heights by Contacting Us Today!
Kitchen Village has worked on bathroom remodeling projects of all kinds for over 28 years. Our fantastic design team can enhance the look of your old, outdated space and transform it into a new, beautiful, updated functional bathroom for your home. We always keep your style, budget, and space in mind when remodeling your bathroom. We will go through the process step-by-step to make sure you are comfortable with every decision made. These are just a few reasons how remodeling your bathroom is the best choice.
Kitchen Village is ready to help you with your next bathroom remodel. Please click on our gallery page to see more examples of bathrooms we have designed.