Kitchen Remodeling in Elk Grove Village
Showroom
1081 E. Golf Road 
Arlington Heights, IL 
P: 847-956-6800
E: info@kitchenvillage.com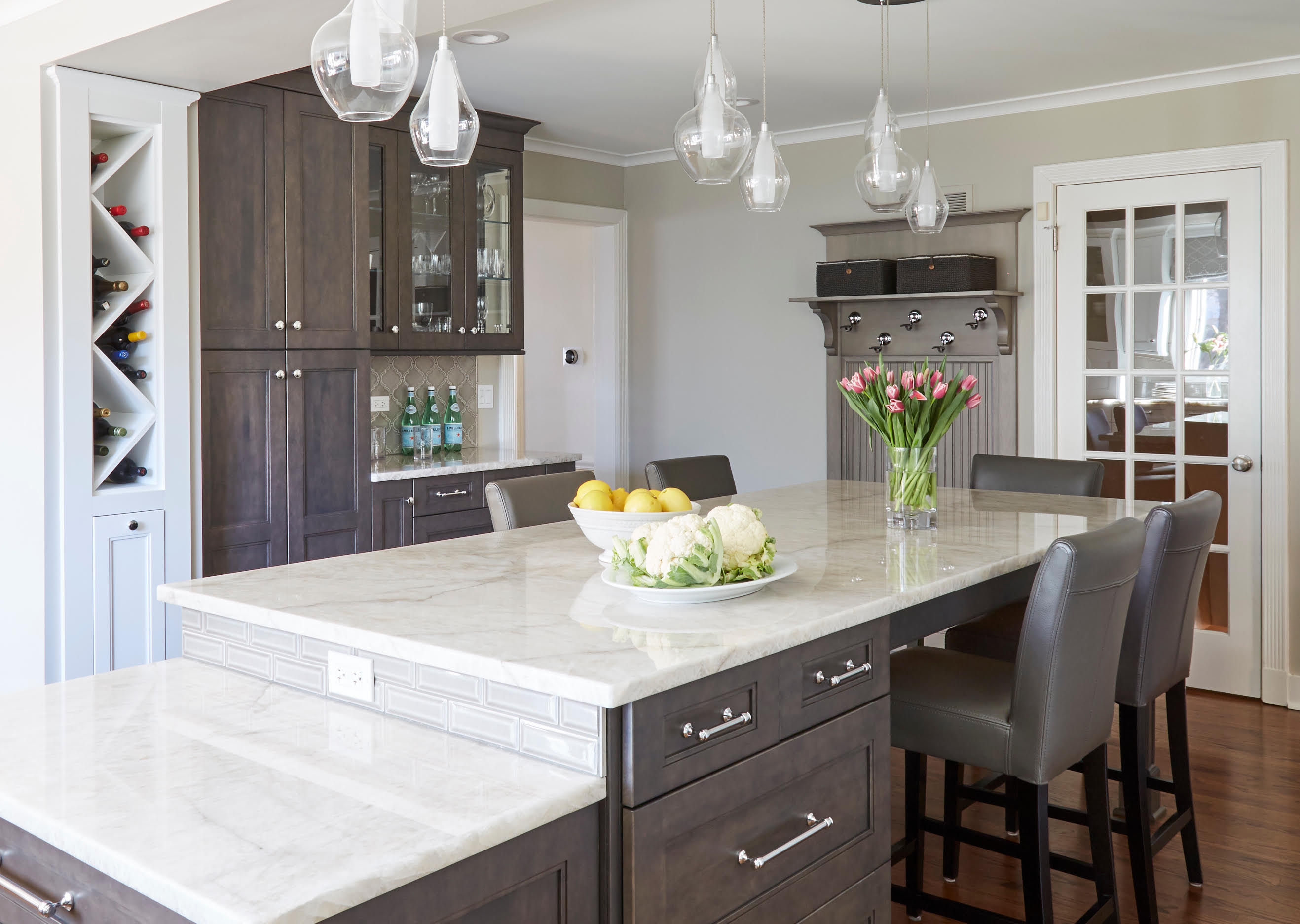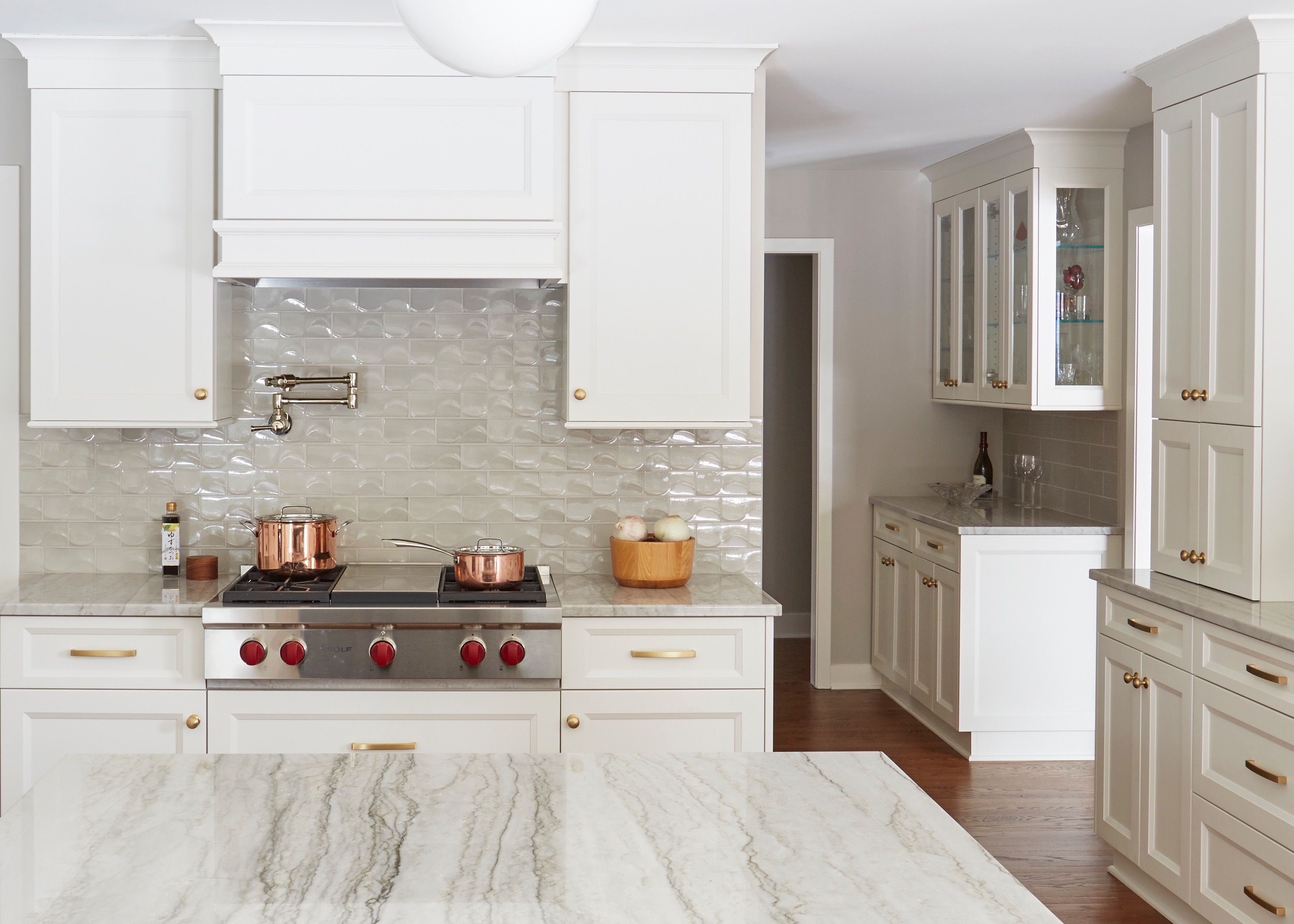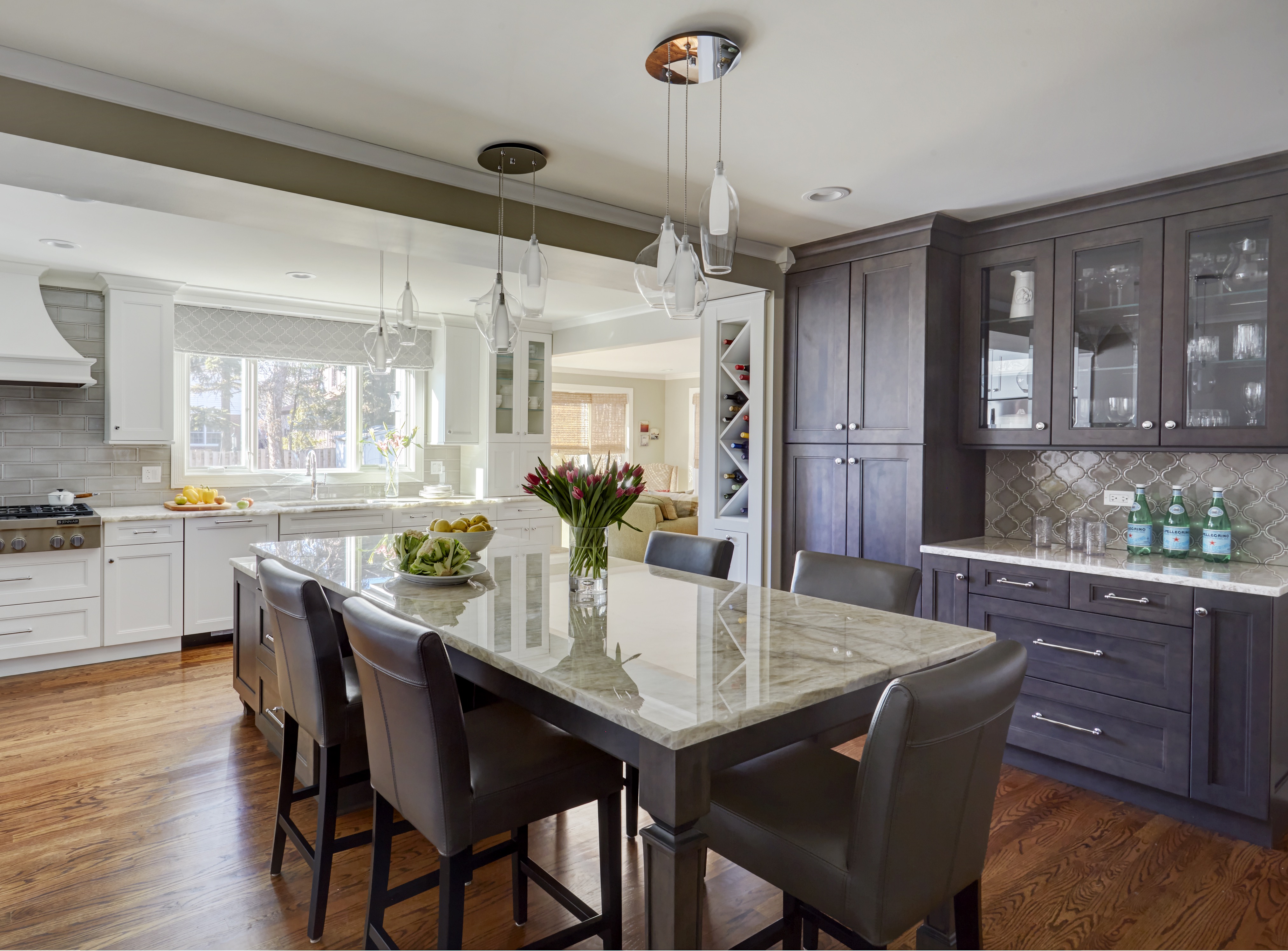 Kitchen Remodeling Elk Grove Village
There is no other room that has evolved more over the past 50 years than the kitchen. From a closed-off culinary workspace to a more open-concept entertainment hub, kitchens have become the heart of virtually every household as the place where families and friends spend most of their time together. At Kitchen Village, we will help you design your dream kitchen.

For over 25 years, Kitchen Village has worked on hundreds of kitchen remodeling projects in the Elk Grove Village Illinois area. Regardless of the state of your current kitchen, our team of designers can help. Together we can design and install the perfect kitchen to fit your style, space and budget. We are available for all your kitchen cabinet, countertop, backsplash, fixture and lighting needs. 
Complete Kitchen and powder room remodel
We met Jim at Kitchen Village after seeing the great kitchen they did for our neighbor. They did our kitchen design (great ideas) and helped us every step of the way (included our powder room too). The ideas kept coming and the choices became easier and easier with the guidance. Our satisfaction has always been first and foremost. We could not be happier! We are grateful for all of the time and energy that Jim and all of his staff/contractors gave us. With their direction and hand holding we truly have the kitchen of our dreams!
Services Performed
Cabinet Making
Tile Installation
Countertop Installation
Drywall
Electrician
Plumber
Room Remodeling
Marble & Granite
Complete kitchen renovation. Included design, cabinets, sink, quartz counter-tops, island, electrical, plumbing, installation of appliances, lighting etc.
"Couldn't ask for a better company to work with. Carol Hasler was the project manager and we worked with her starting with the design phase all the way through the completion of the project. She was able to provide us different design options and was able to answer every question that we had. The two person team that did the renovation, Steve and Dan, were excellent. Showed up early in the morning, every morning. Went out of their way to please us."
Services Performed
Cabinet Making
Countertop Installation
Drywall
Electrician
Plumber
Marble & Granite
Home Remodeling
"We recently hired Kitchen Village to help us redesign and remodel our kitchen and guest bathroom. We couldn't imagine having a better experience! Our designer, Carol Hasler, was awesome, guiding us through the process with great ideas, insights, and managing our project. The construction team headed by Chris Vance was outstanding. They were excellent craftsman and very professional. They stayed on schedule, finishing a few days early. There were virtually no issues to resolve and we love our new kitchen and bath! We highly recommend Kitchen Village"
Services Performed
Cabinet Making
Tile Installation
Countertop Installation
Drywall
Electrician
Plumber
Room Remodeling
Marble & Granite
Home Remodeling