Enhancing your life at home- Kitchen Village
Kitchen Remodeling Service in Inverness, Illinois
Showroom
1081 E. Golf Road 
Arlington Heights, IL 
P: 847-956-6800
E: info@kitchenvillage.com 
Kitchen Remodeling Inverness
Kitchens have come a long way in the role that they play in our daily lives. The room that once existed for purely functional reasons, located in the back of the house and away from all other activities, is now taking its rightful place front and center in our lives and in our homes. Our professional staff at Kitchen Village is ready and waiting to design a dream kitchen that will function perfectly for your family! Our team of award winning designers are available in the design, selection of and installation of new kitchen cabinets, kitchen islands, fixtures, lighting and more. Our designs are custom to your specific style, space, and budget. Contact us today to schedule a consultation: 847-956-6800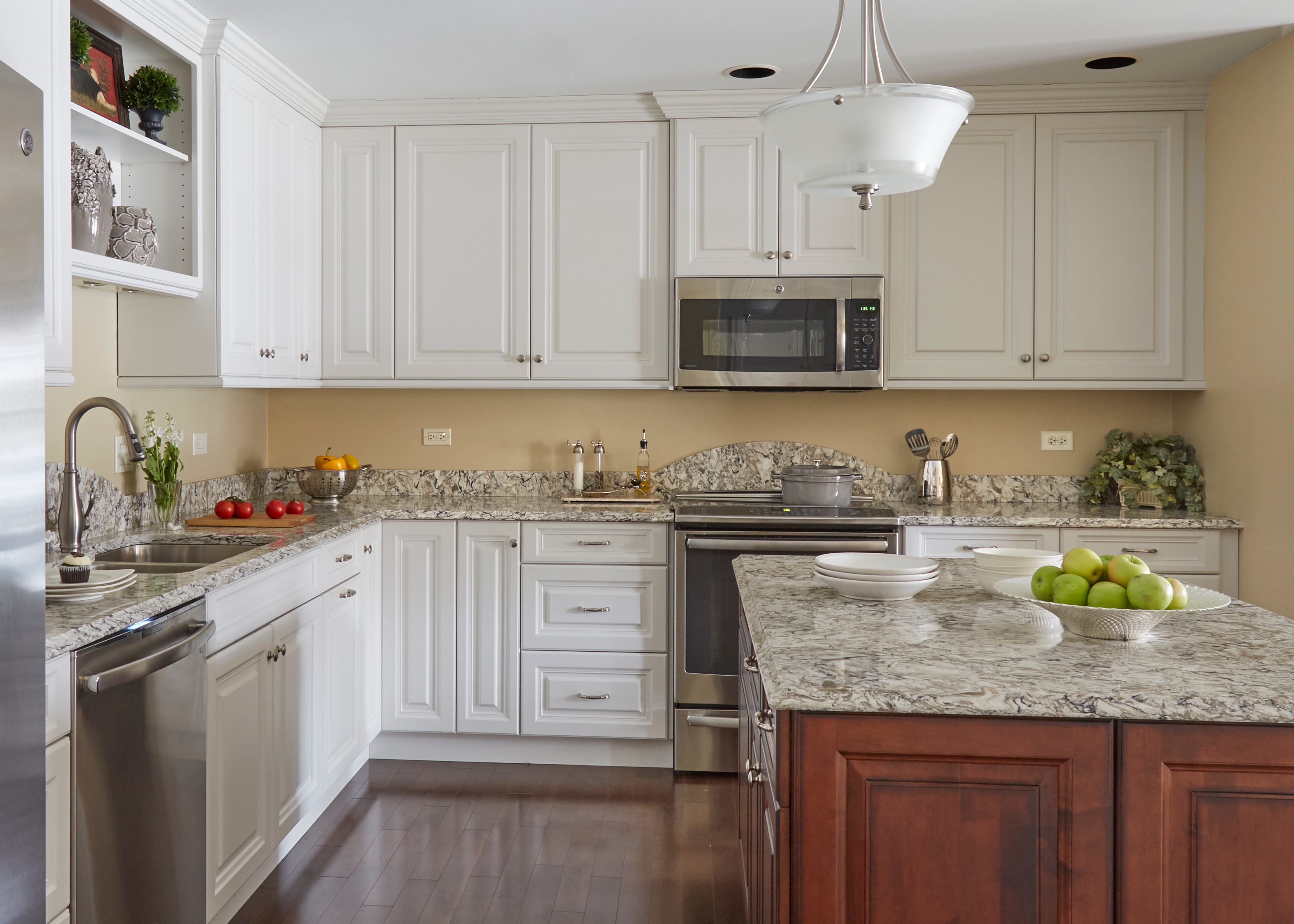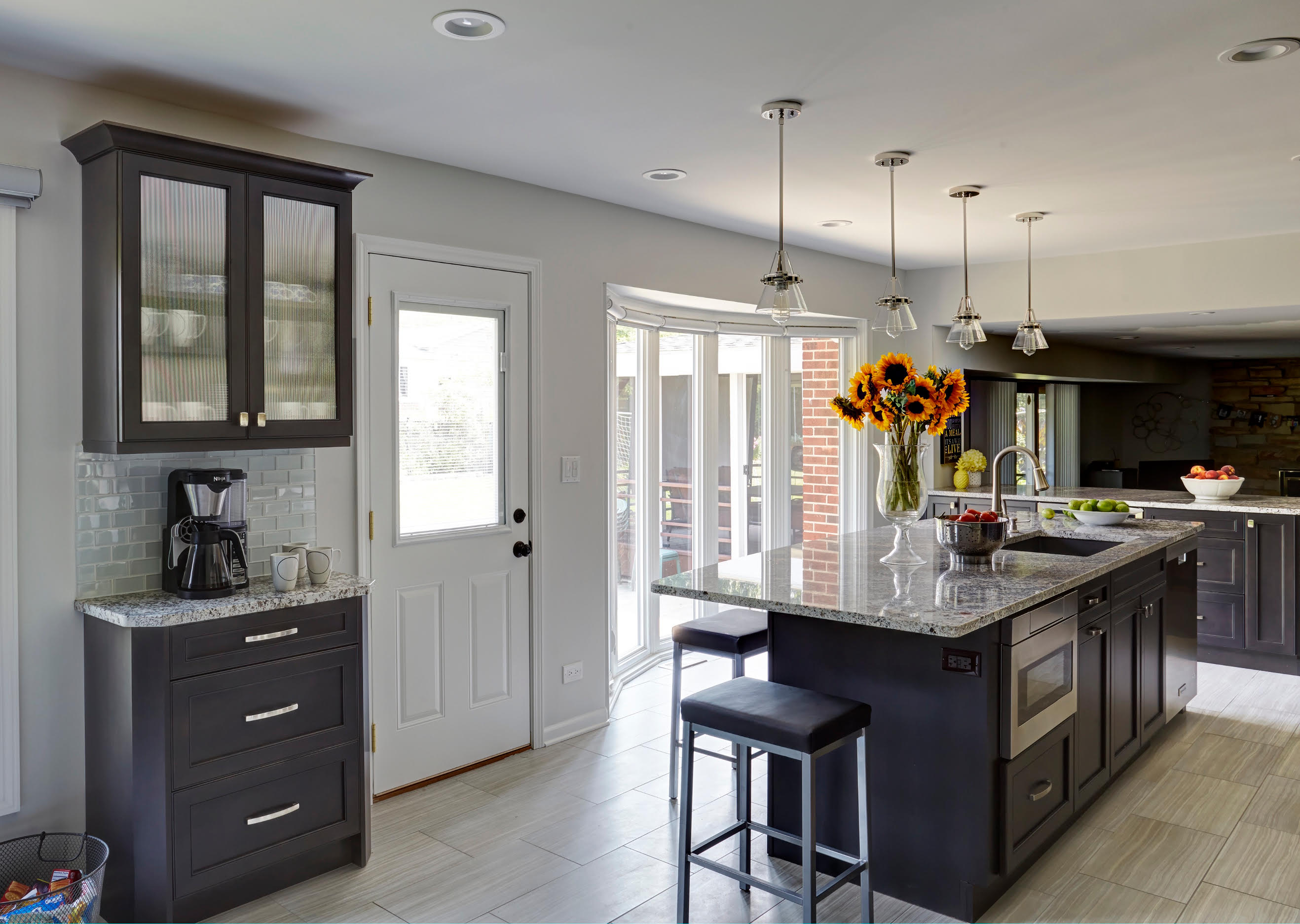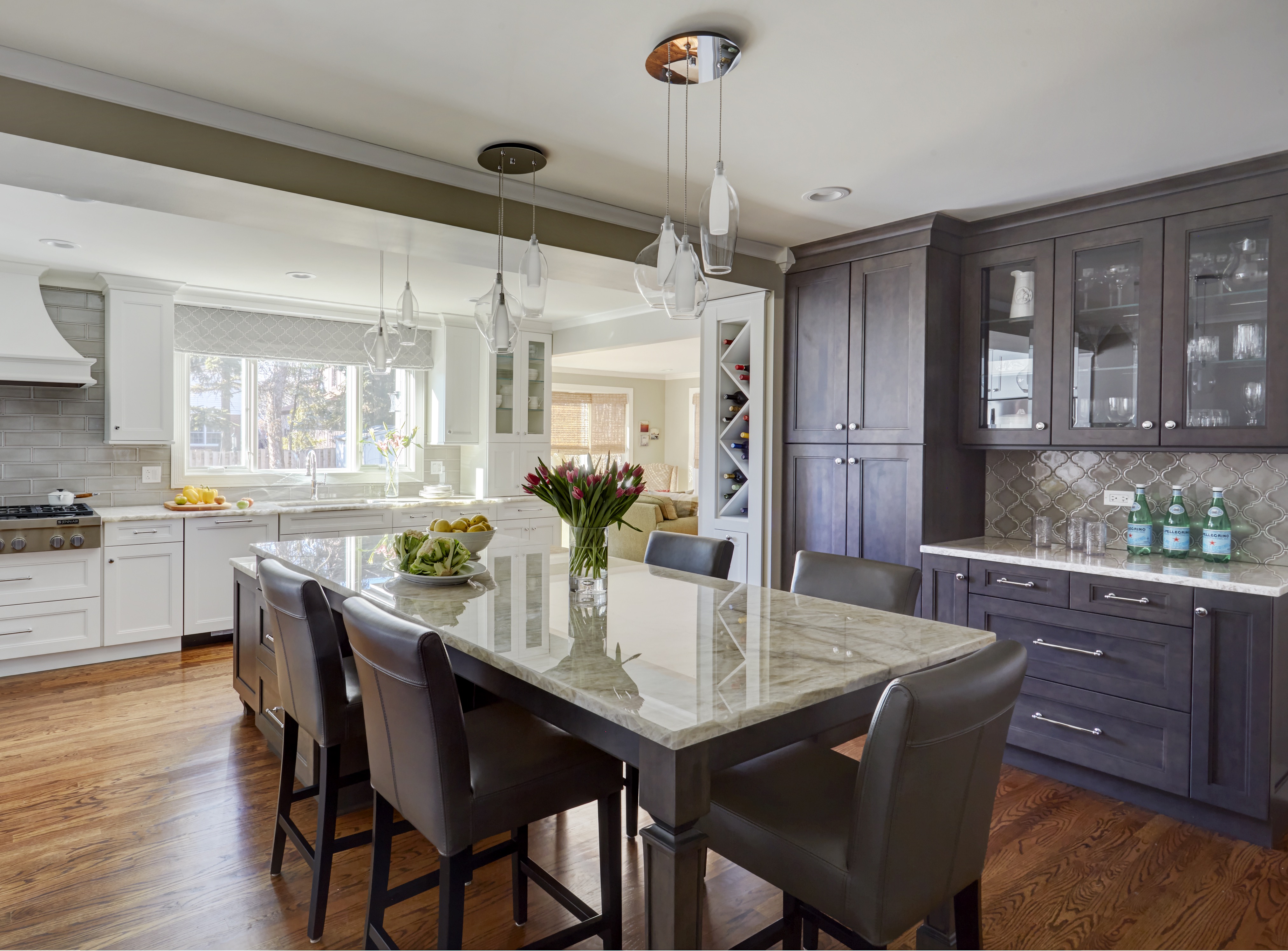 Top Benefits Of Remodeling Your Kitchen
Increased Visual Appeal
A kitchen remodel can turn your current room into a vibrant new living space which makes your Inverness kitchen much more visually appealing! It's a great time to express your personality, take advantage of your home's design, and follow the latest trends in style. If you'd like inspiration, we can help you choose the best cabinets, countertop materials, color schemes, and finishes for your kitchen. Our remodeling experts have worked with hundreds of homeowners in Inverness, working side-by-side, to give them their dream kitchen.
Improved Function and Efficiency
Kitchen remodeling allows you to explore new designs and improve the functionality of your current Inverness kitchen. With new and innovative design features, most new kitchens today have more storage and improved functionality than previous ones. Our award-winning designers will look at the space you have, and help you make the most of it!
Added Resale Value
Not only will you get to enjoy a beautiful new kitchen now while you live in it, but remodeling your kitchen will significantly increase the value of your home and allow you to recoup much of the cost incurred when the time comes to sell it.
Improved Safety and Energy Efficiency
Remodeling your kitchen brings the perfect opportunity to upgrade your appliances and correct any other issues. Not only will this bring you a fresh new look and allow you to embrace cutting-edge technology, but upgrading your appliances will also make your kitchen safer and more energy-efficient. Our dedicated team of remodeling experts will help you incorporate many modern design features that will exceed your expectations!
Remodel Your Inverness Kitchen Today!
Designers and real estate brokers all agree that a kitchen can "make" or "break" a sale. It is often the first and last room potential buyers look at when they visit and it is a strong deciding factor to interested buyers. Remodeling your Inverness kitchen is one of the best long-term investments you can make! For over 25 years, Kitchen Village has completed numerous kitchen renovations of all sizes and budgets throughout the beautiful village of Inverness. Regardless of your space, taste, and budget, we will design and build a beautiful, functional kitchen for your home. Be sure to follow us on Facebook to view our latest projects. 
"The team at Kitchen Village were friendly, professional and flexible. They provided clear direction relating to costs, materials, design and timing that guided us through our kitchen renovation. I would highly recommend them."
Kitchen Village has designed and installed new kitchens in two houses for us. Their excellent designers and skilled craftsmen do beautiful work. It is a great feeling to sign a contract and know that the work will be done expertly. Their name is a bit of a misnomer, because Kitchen Village will fulfill all of your remodeling needs, not just kitchens. We were so pleased with our first kitchen, that we hired them again and began planning before moving in to our new house. We recommend Kitchen Village without reservation. If we ever move again, they will be the first people that we call.
"I just completed a kitchen renovation. Cabinets and countertops are gorgeous. Kitchen Village worked well with my contractor. They actually delivered the cabinets early which was perfect. Jim and his team stand behind their products and he will work with you to make sure you are completely satisfied which I am."