Enhancing your life at home
Showroom
1081 E. Golf Road 
Arlington Heights, IL 
P: 847-956-6800
E: info@kitchenvillage.com 
Kitchen Remodeling Palatine
Kitchens have come a long way in the role that they play in our daily lives. The room that once existed purely for functional reasons, located in the back of the house and away from all other activities, is now taking its rightful place front and center in our lives and in our homes. Our professional staff at Kitchen Village is ready to design a dream kitchen that will function perfectly for your family.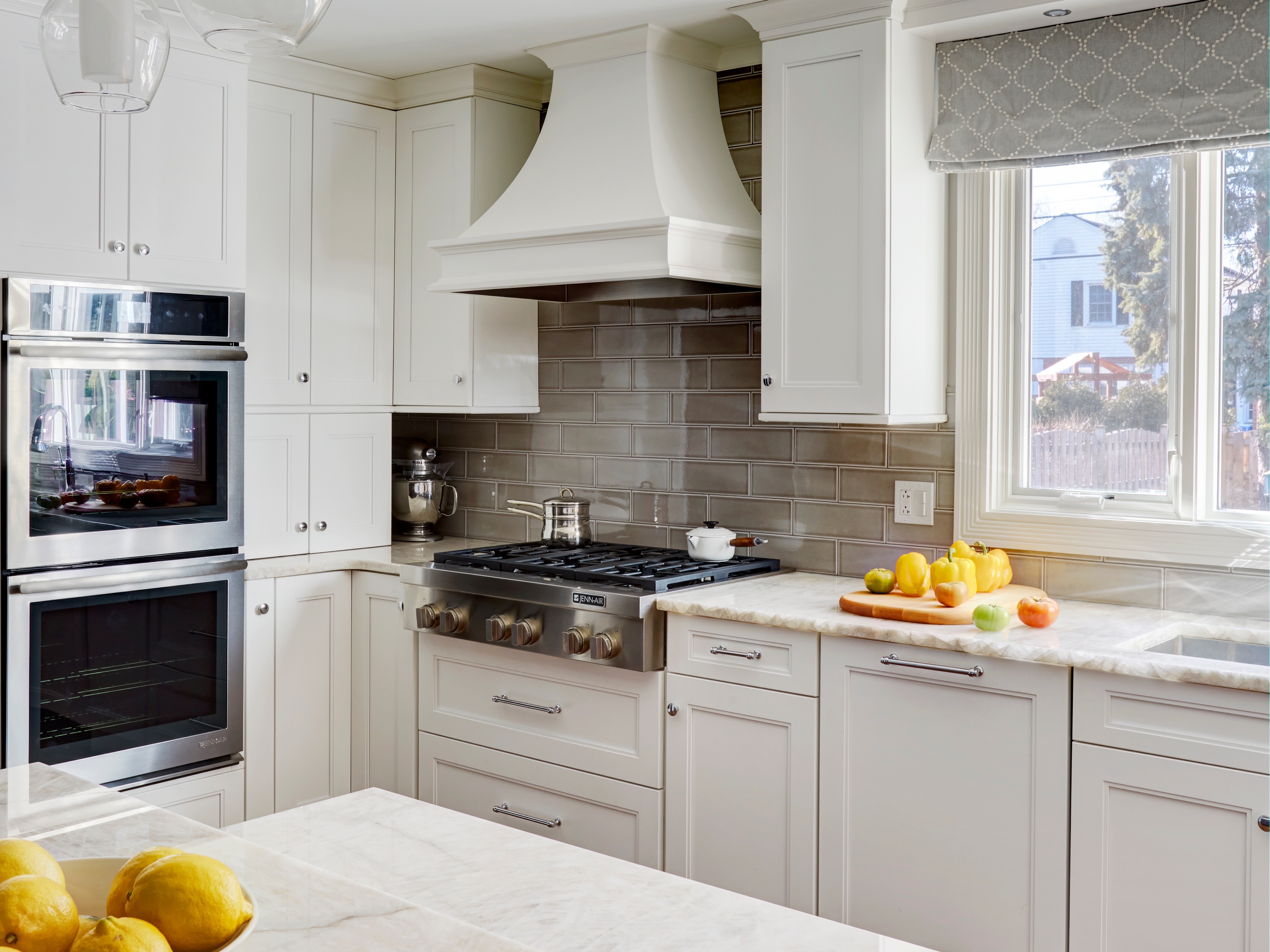 Ratings & Reviews
Grateful for our clients and the trust they've placed in us:
Top Benefits Of Remodeling Your Kitchen
Improved Safety and Energy Efficiency
Remodeling your kitchen brings the perfect opportunity to upgrade your appliances. Not only will this bring you a fresh new look and allow you to embrace cutting-edge technology, but upgrading your appliances will also make your kitchen safer and more energy-efficient.
Increased Visual Appeal
A kitchen remodel can turn your current room into a vibrant new living space which makes your Palatine kitchen much more visually appealing! It's a great time to express your personality, take advantage of your home's design, and follow the latest trends in style. If you'd like inspiration, we can help you choose the best cabinets, countertops, color schemes, and finishes for your kitchen.
Added Resale Value
Not only will you get to enjoy a beautiful new kitchen now while you live in it, but remodeling your kitchen will significantly increase the value of your home when the time comes to sell it.
Designers and real estate brokers all agree that a kitchen can "make" or "break" a sale. It is often the first and last room potential buyers look at when they visit and it is a strong deciding factor to interested buyers. Remodeling your Palatine kitchen is one of the best long-term investments you can make!
Obtain your Dream Home
Remodeling your Palatine kitchen is one of the best ways to build your dream home, right where you are, without the hassle of moving. Particularly if you've never remodeled before, this is the perfect opportunity to explore your options and choose a design you love!
Kitchen Remodeling Palatine
If you are looking for kitchen remodeling services in Palatine, Illinois, Kitchen Village is your answer!  We are ready to help you make your dream kitchen a reality! Please click on our gallery page to see more examples of kitchens we have designed.