Meet Our Team of Designers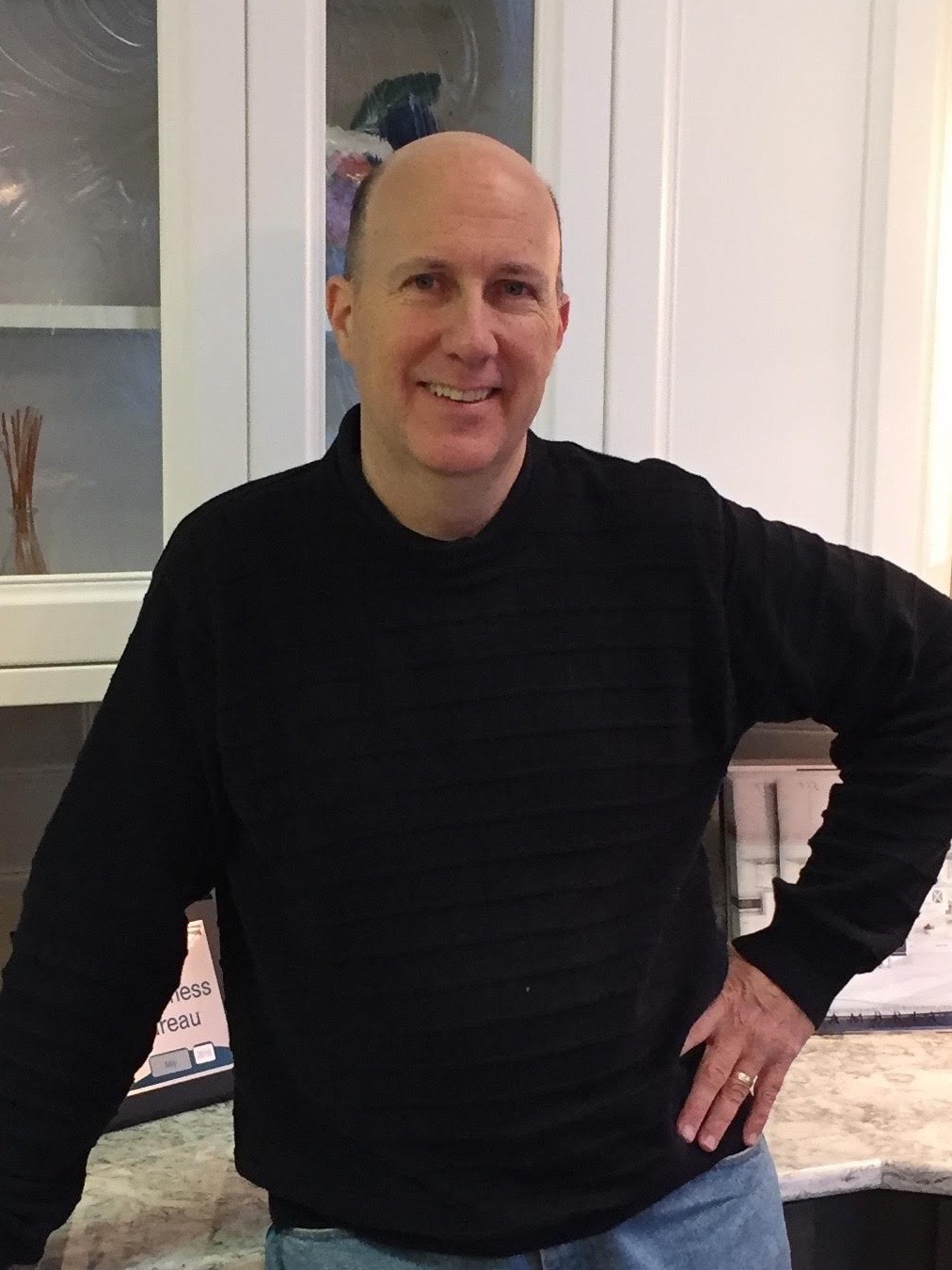 Jim McDonaugh, Owner

Kitchen and Bath Designer
Certified Kitchen Designer
30+ years of design experience
Numerous 1st place awards in NKBA Midwest Design
Designs featured in Chicago Home and Garden Magazine
Member of the National Kitchen and Bath Association (NKBA)
Engineering degree from the University of Illinois
Jim's goal is creative design that exceeds expectations for style and value. With skillful questions and careful listening, Jim is able to transform his clients' ideas into the space of their dreams! People also appreciate his relaxed style and attention to detail.
"My goal is to listen carefully and then design an area that is efficient, functional, and beautiful. I want to create a space that my clients will love and enjoy for many years to come."

Jim and his wife, Nancy (Office Manager at Kitchen Village), have been happily married for 30 years. They enjoy spending much of their time together, whether it's working at the office, engaged in various house projects, or just hanging out together with their grown children. As committed Christians, they are also involved in their local church.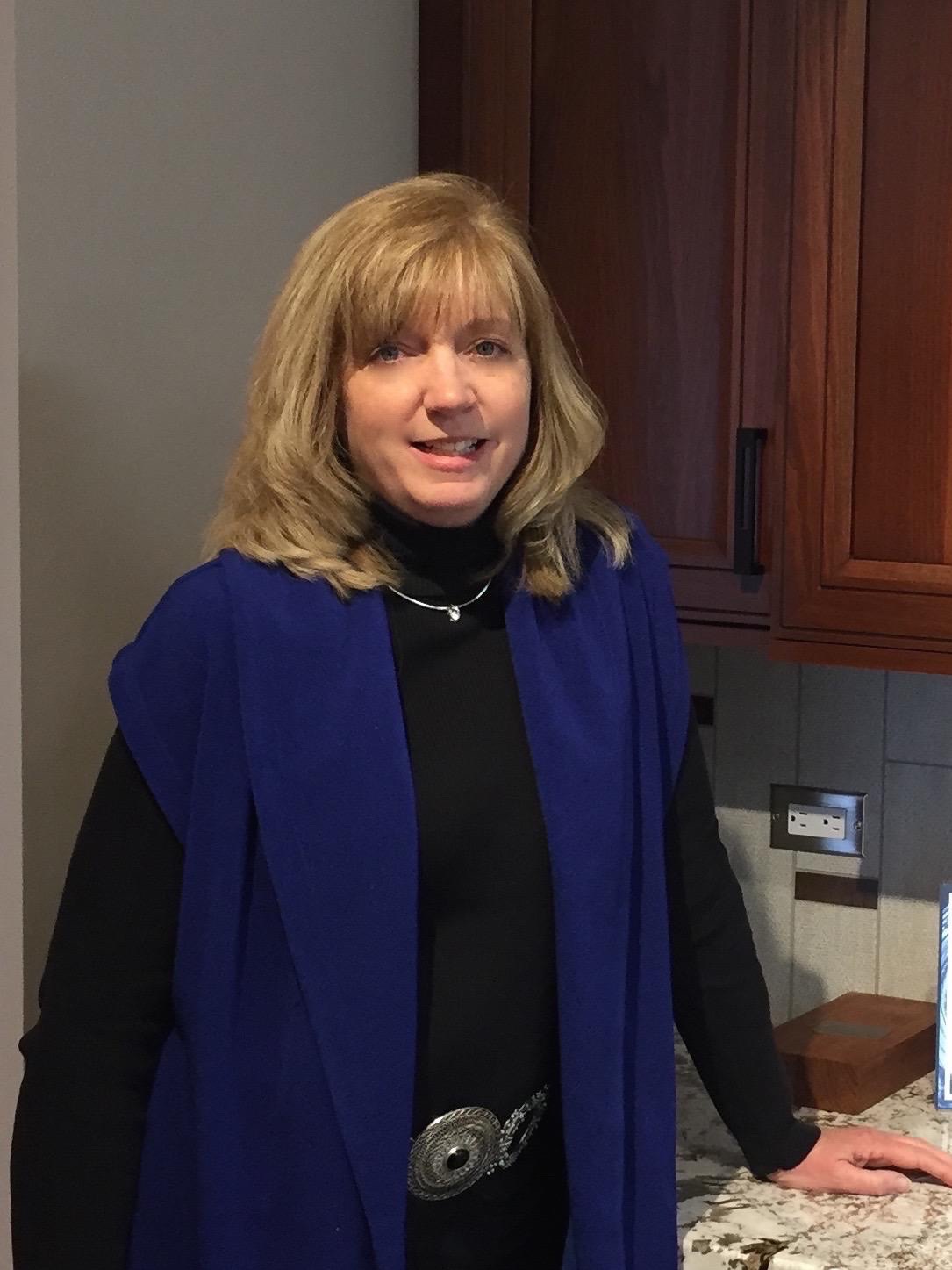 Carol Hasler
Kitchen and Bath Designer
30+ years of design experience
Designs featured in North Shore Magazine
Specializes in space planning and functionality
Degree in residential Interior Design
Carol brings a wealth of knowledge and experience to each project. She enjoys using her interior design background and years of experience to provide clients with a remodel that fits their lifestyle. Space planning and attention to detail are her strengths.
"I design each space for storage and function while also making it beautiful. I understand the importance of every project and I'm willing to spend the time necessary to make sure my clients are comfortable with their decisions. My goal is not merely to provide a beautiful finished project, but to create a friendship out of the experience as well."
Outside of work, Carol devotes her time to family and friends.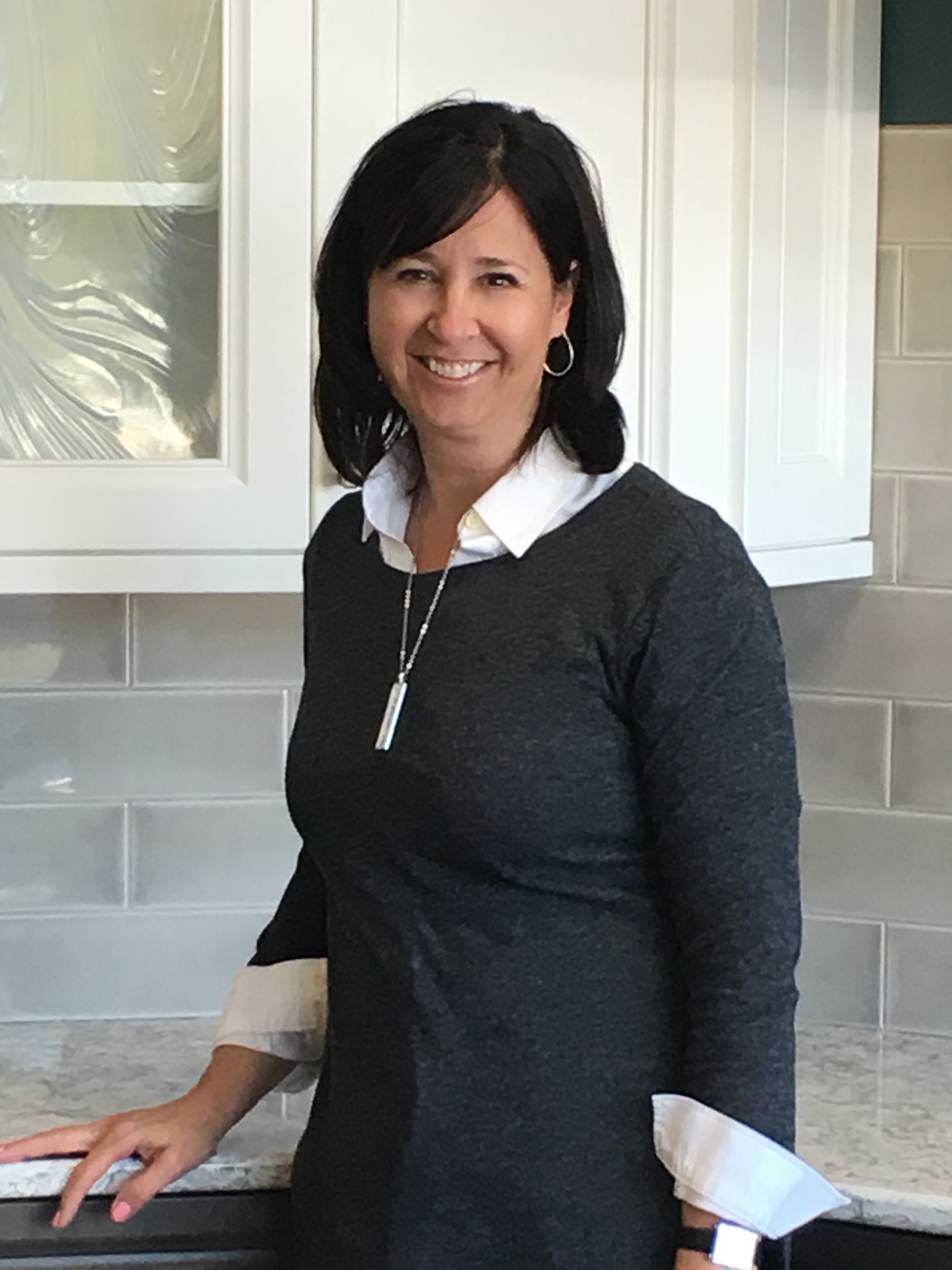 Maggie Nolan
Kitchen and Bath Designer
20+ years of design experience
Specializes in solving space challenge issues
Strong focus on space modification for clients with special physical needs
Degree in Housing from the University of Minnesota
Maggie helps to create designs that not only reflect a client's personality and taste but also work harmoniously with their lifestyle and priorities. She loves to explore unique design approaches that beautifully transform their homes and enrich their lives. Her dedication to customer satisfaction and her positive demeanor make her a pleasure to work with.
"I will walk you through the process of remodeling your kitchen or bath until it is completed to your highest level of satisfaction. I want the process to be a smooth and positive experience."
Like every great designer, Maggie loves to cook. She also enjoys gardening, biking, skiing, canoeing, and reading. She and her husband have four grown children and reside in Arlington Heights.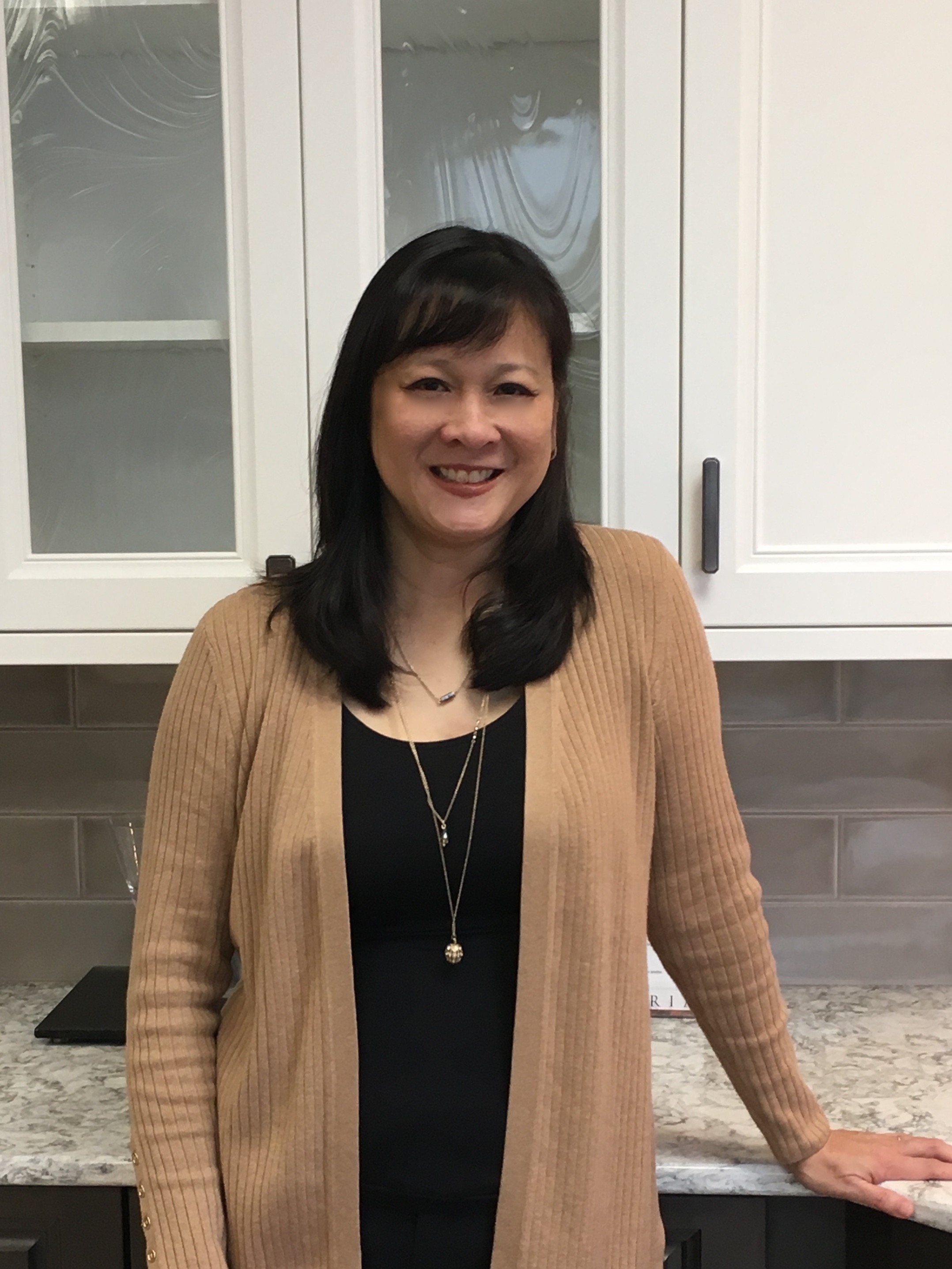 Dorothy Zalewski

Kitchen and Bath Designer
15+ years of design experience
Ability to help clients assess and visualize their ideas
Associate degree in Interior Design, Harper College
Kitchen & Bath Specialty Certificate, Harper College
Diploma in Residential Planning, Illinois Institute of Art
BS degree in Mathematics, University of Illinois
Dorothy's career path from software engineering to kitchen and bath design may not be the most traditional route, but both paths are about problem-solving and finding the cleanest solutions. Combining these two paths allow her to integrate both sides of her brain, creativity, and passion along with logic and function, to help her create the perfect space for her clients!
"My goal is to craft an inviting and timeless design that reflects my client's personality as well as meeting the daily realities of their lives. When the project is complete, I want them to love spending time in their new space!"
In her spare time, Dorothy enjoys trying new restaurants, traveling to Bed & Breakfasts, playing volleyball, attending movies, and the theater.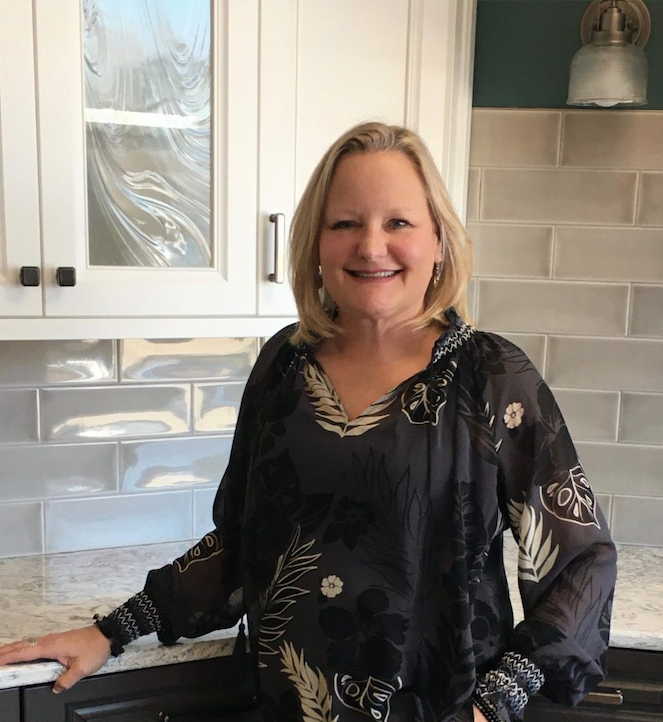 Linda Niemczyk

Kitchen and Bath Designer
12+ years of design experience
Member of the National Kitchen and Bath Association (NKBA)
Specializes in creating unique spaces while maintaining functionality
Associate Degree in Interior Design, Harper College
Bachelor's Degree in Graphic Design, University of Kansas
Associate Degree in Applied Business, University of Cincinnati
Linda has always had a passion for design. Her previous career was as a graphic designer, but after spending 10 years renovating her own home, a bungalow built in 1918, she decided to pursue a degree in Interior Design. Linda loves helping her clients discover the best way to utilize their space to make it functional, friendly, and beautiful. Utilizing the latest 3-D technology, Linda's renderings help her clients visualize their kitchen or bathroom remodel.
"Nothing is more satisfying to me than listening to my client's wants and needs and then transforming their space into the home they have always dreamed of. Each person and project is unique and that is why I love what I do!"
When Linda is not working, she loves to play golf, travel (especially to the west coast of Michigan), and spend time with family and friends. She also loves spending time with her rescue dogs, Murphy and Ollie.