Kitchen Remodeling Service in Schaumburg
Showroom
1081 E. Golf Road 
Arlington Heights, IL 
P: 847-956-6800
E: info@kitchenvillage.com 
Kitchen Remodeling Schaumburg
There is no other room that has evolved more over the past 50 years than the kitchen. From a closed-off culinary workspace to a more open-concept entertainment hub, kitchens have become the heart of virtually every household as the place where families and friends spend most of their time together. At Kitchen Village, we will help you design your dream kitchen.
Your kitchen is the heart of your home and the go-to place for every gathering. Well-designed kitchens should work in harmony with your lifestyle and the unique perspective you bring to your home life. Our professional design team at Kitchen Village knows how to navigate the complex world of design and functionality and will help make your dream kitchen a reality.
Kitchen Village Ratings & Reviews
Grateful for our clients and the trust they've placed in us: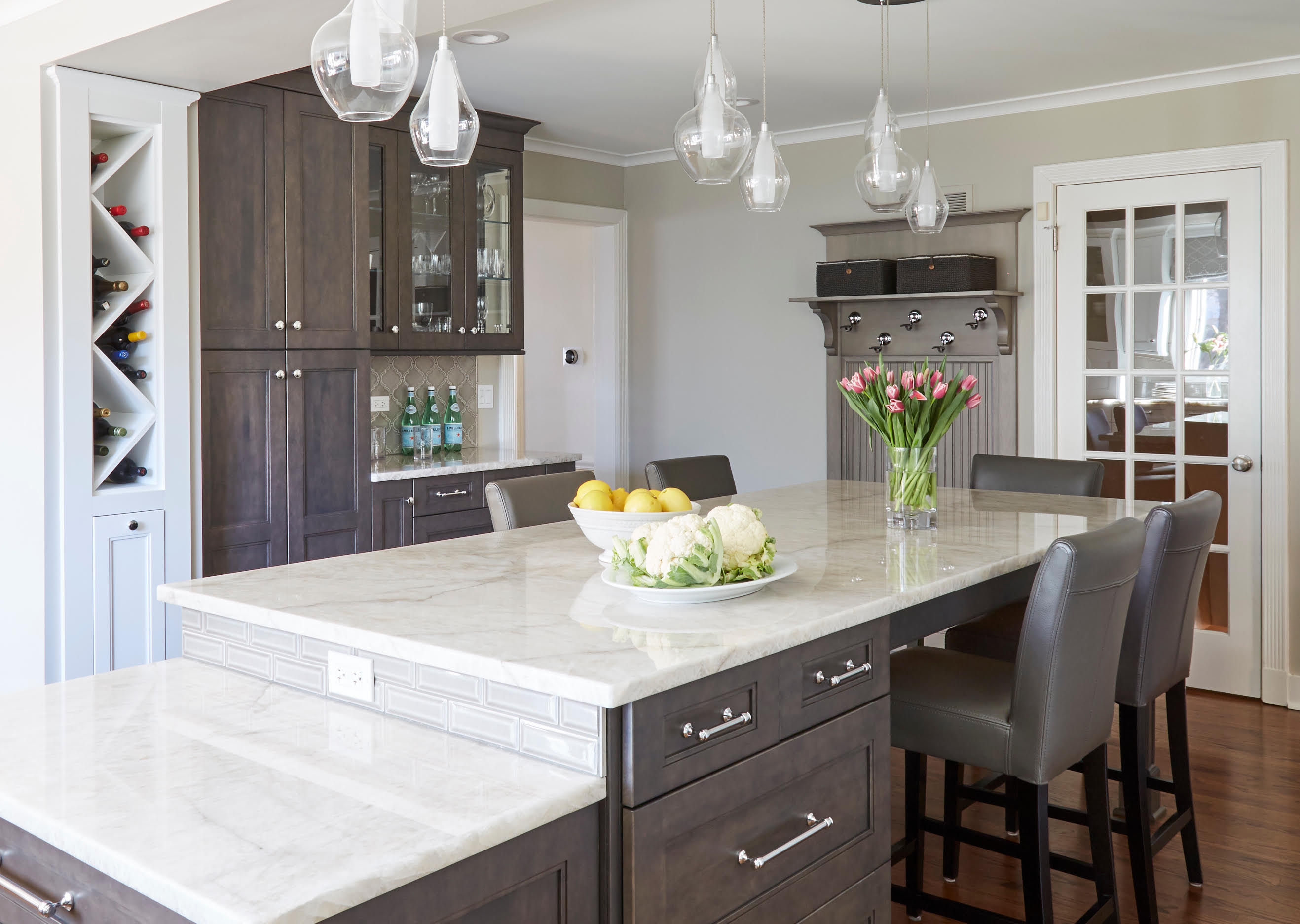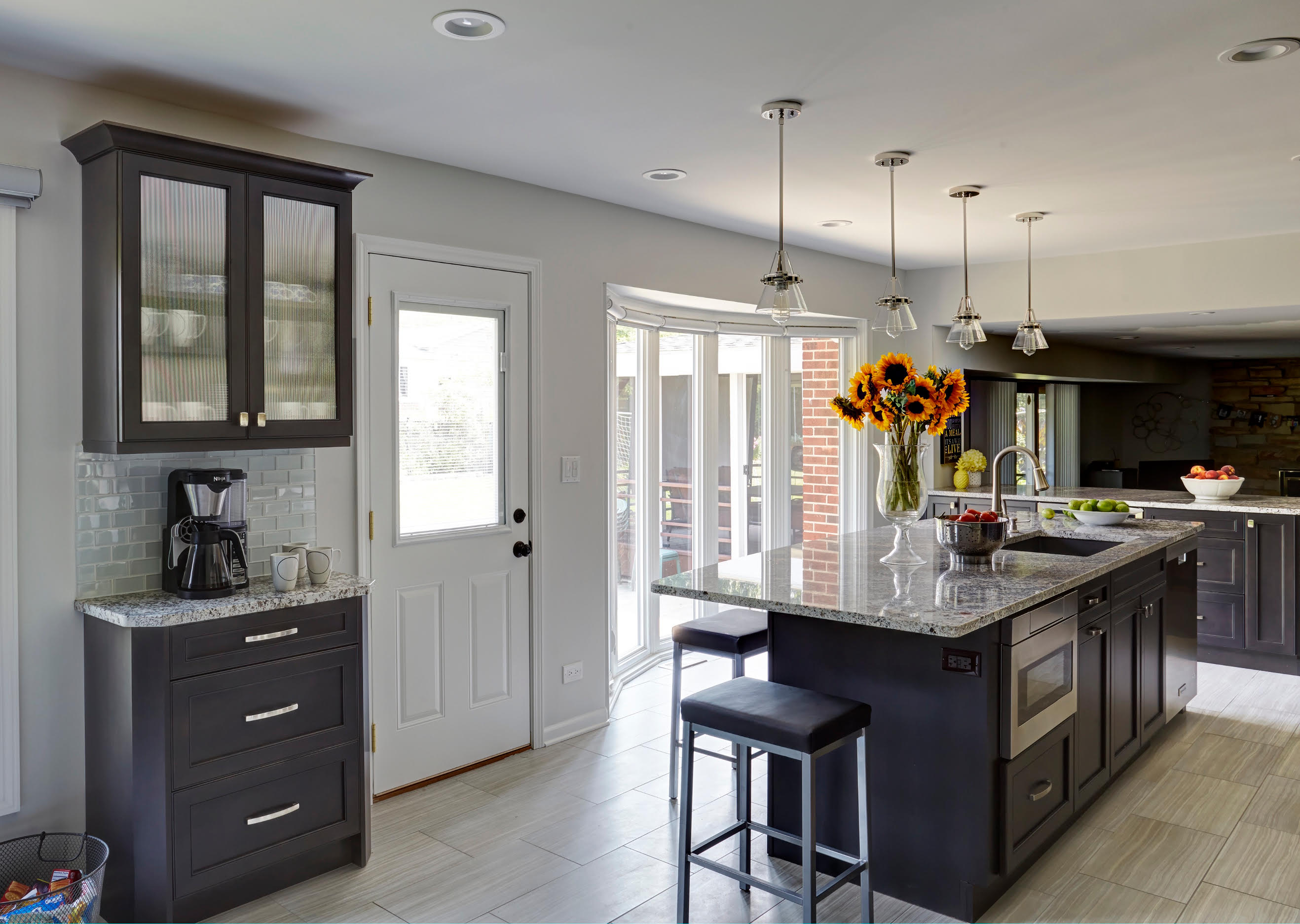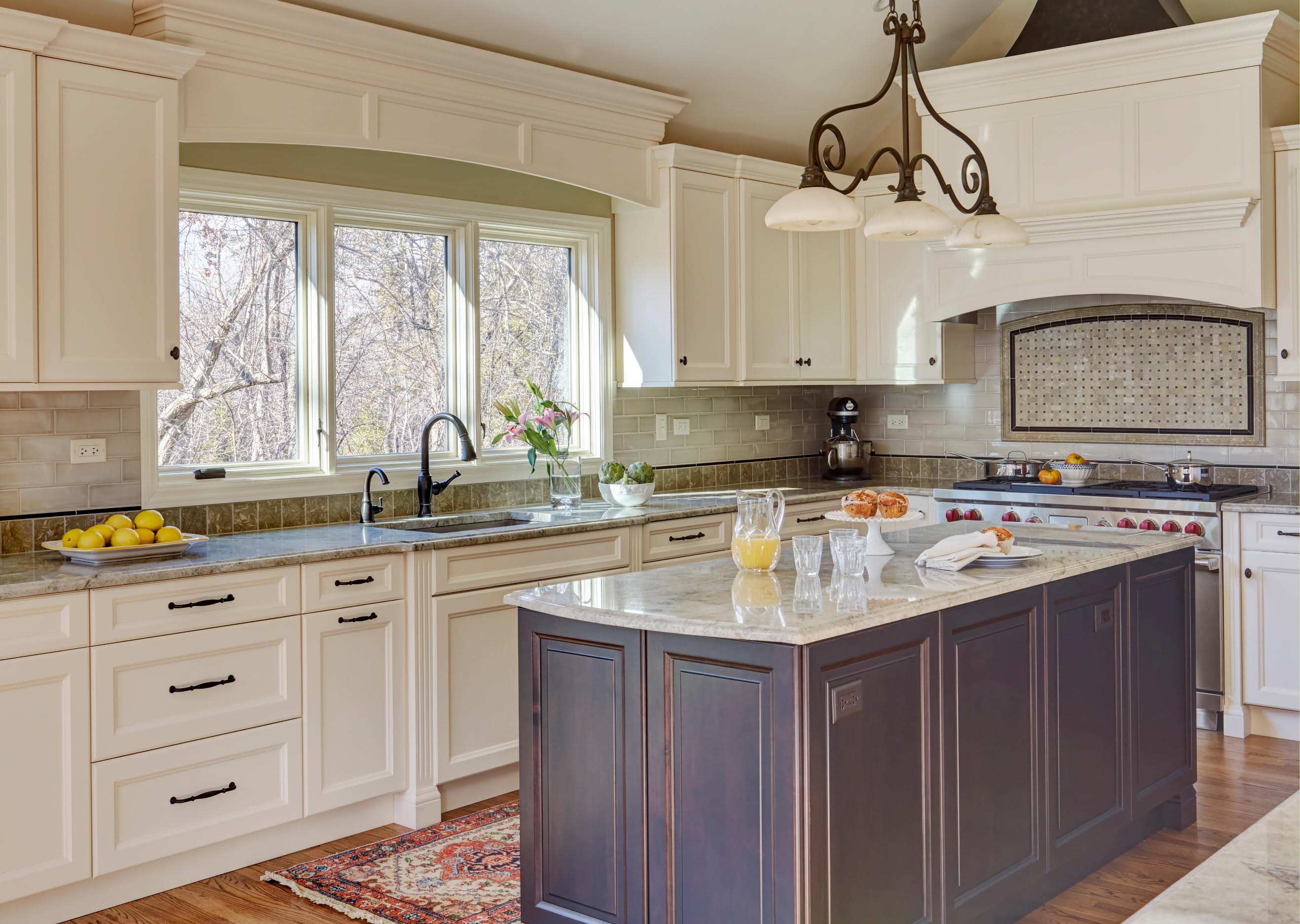 Kitchen Remodeling Services Schaumburg
For over 30 years, Kitchen Village has worked on hundreds of kitchen remodeling projects of all sizes and budgets throughout Schaumburg. We will design and build a beautiful, functional kitchen for your Schaumburg home regardless of your space, style, and budget. Here are a few reasons why remodeling your kitchen may be the right choice.
Benefits Of Remodeling Your Kitchen In Schaumburg
Added Resale Value
Designers and real estate brokers agree that a kitchen can "make" or "break" a sale. It is often the first and last room potential buyers look at when they visit and is a strong deciding factor for interested buyers. Remodeling your Schaumburg kitchen is one of the best long-term investments you can make!
Not only will you enjoy a beautiful new kitchen now while you live in it, but remodeling your kitchen will significantly increase the value of your home and allow you to recoup much of the cost incurred when it comes to selling it.
Improved Function and Efficiency
Kitchen remodeling allows you to explore new designs and improve the functionality of your Schaumburg kitchen. With new and innovative design features, most new kitchens have much more storage and improved function than previous ones. Our award-winning designers can look at your space and help you make the most of it. 
Improved Safety and Energy Efficiency
When you are remodeling your kitchen, it is the perfect opportunity to upgrade your appliances. Not only will this bring you a fresh new look and allow you to embrace cutting-edge technology, but upgrading your appliances will also make your kitchen safer and more energy-efficient.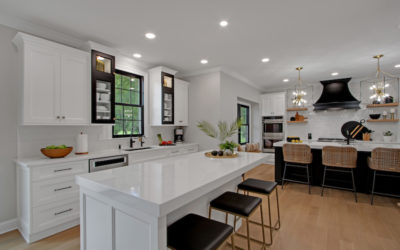 Kitchen Remodel in Algonquin Location of Project: Algonquin, Illinois Materials Used: Décor cabinets in "Matte White" and "Ebony Black." Countertops are Vicostone quartz Misterio. Floating shelves and bench top were constructed out of Oak with a Loft stain from the...