Enhancing your life at home
Laundry Room  Design in Deer Park Illinois
Showroom
1081 E. Golf Road 
Arlington Heights, IL 
P: 847-956-6800
E: info@kitchenvillage.com 
 Custom Laundry Room Design in Deer Park
If you're ready for a brand new laundry room in Deer Park Illinois, you can trust Kitchen Village to help you get you the space of your dreams! Our experienced professionals are excited to show you the creative designs and quality cabinets and fixtures that will create a functional and inviting space. Our award-winning design team can help you accomplish that fresh, new funcitonal space you dream of!  In fact, our team offers stunning designs and concepts for all budgets.
There is no shortage of design options. The first step is to determine what features you want your laundry room to have. We'll be able to create the perfect design that will work perfectly for you and your family in Deer Park Illinois. If you have kids and pets, maybe a mudroom/laundry room combo is the best option. Or maybe you would like a utility sink or extra storage options. No matter what you need, Kitchen Village will find the perfect solution for you!
Kitchen Village will help you with every step in figuring out your upgrade or laundry room remodel for your Deer Park Illinois home. We offer the finest cabinetry, countertops, flooring, plumbing fixtures, and hardware from which you can choose from. We guarantee you'll find something you like. If you are looking for a more hands-on approach in the decision of design options, feel free to stop by our showroom in Arlington Heights!
Recently Completed Laundry Room Designs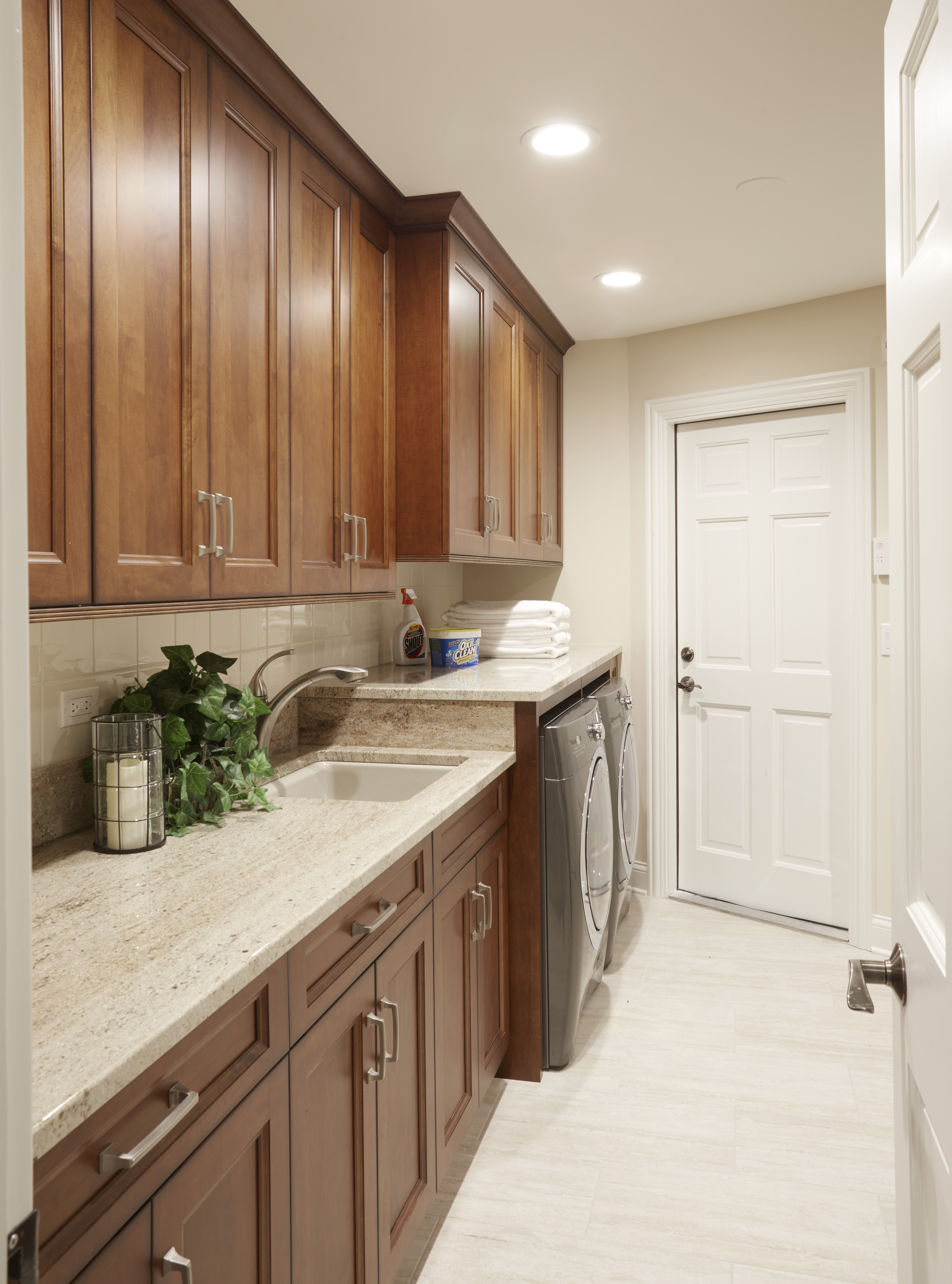 Ratings & Reviews
Grateful for our clients and the trust they've placed in us: