Enhancing your life at home
Laundry Room Design in Hoffman Estates, Illinois
Showroom
1081 E. Golf Road 
Arlington Heights, IL 
P: 847-956-6800
E: info@kitchenvillage.com 
 Custom Laundry Room Design Service in Hoffman Estates.
Does your current laundry room space leave you frustrated? Have you been dreaming of a new, fresh, and functional space to do the dreaded laundry? We admit, very few of us enjoy doing laundry, but it doesn't have to be so unenjoyable!  Our award-winning design team at Kitchen Village can help turn your laundry room into a fully functional and beautiful space with our stunning designs and concepts. (sorry we can't help with folding and putting away of clean laundry)
The design options are endless! When contemplating a new laundry room remodel in your home, consider all of the functions you are looking for. Are you looking for just a better visual presentation, more efficient use of space, or are you wanting to add cabinetry and storage not just for laundry, but for other home cleaning supplies, shoes, coats, hampers, mops, and more? Have you considered adding a utility sink to this space to help with pretreatment? Do you envision a mudroom/laundry room combo? Whatever your needs and design preferences, we can help.
Kitchen Village offers everything you need for a simple upgrade or a full laundry room remodel for your Hoffman Estates, Illinois home. We offer the perfect cabinetry, countertops, flooring, plumbing fixtures, and hardware from which you can choose from. Looking for a more hands-on approach? Stop by our showroom in nearby Arlington Heights to explore our displays, get inspired with the help of our designers, and get to know our friendly design team at Kitchen Village.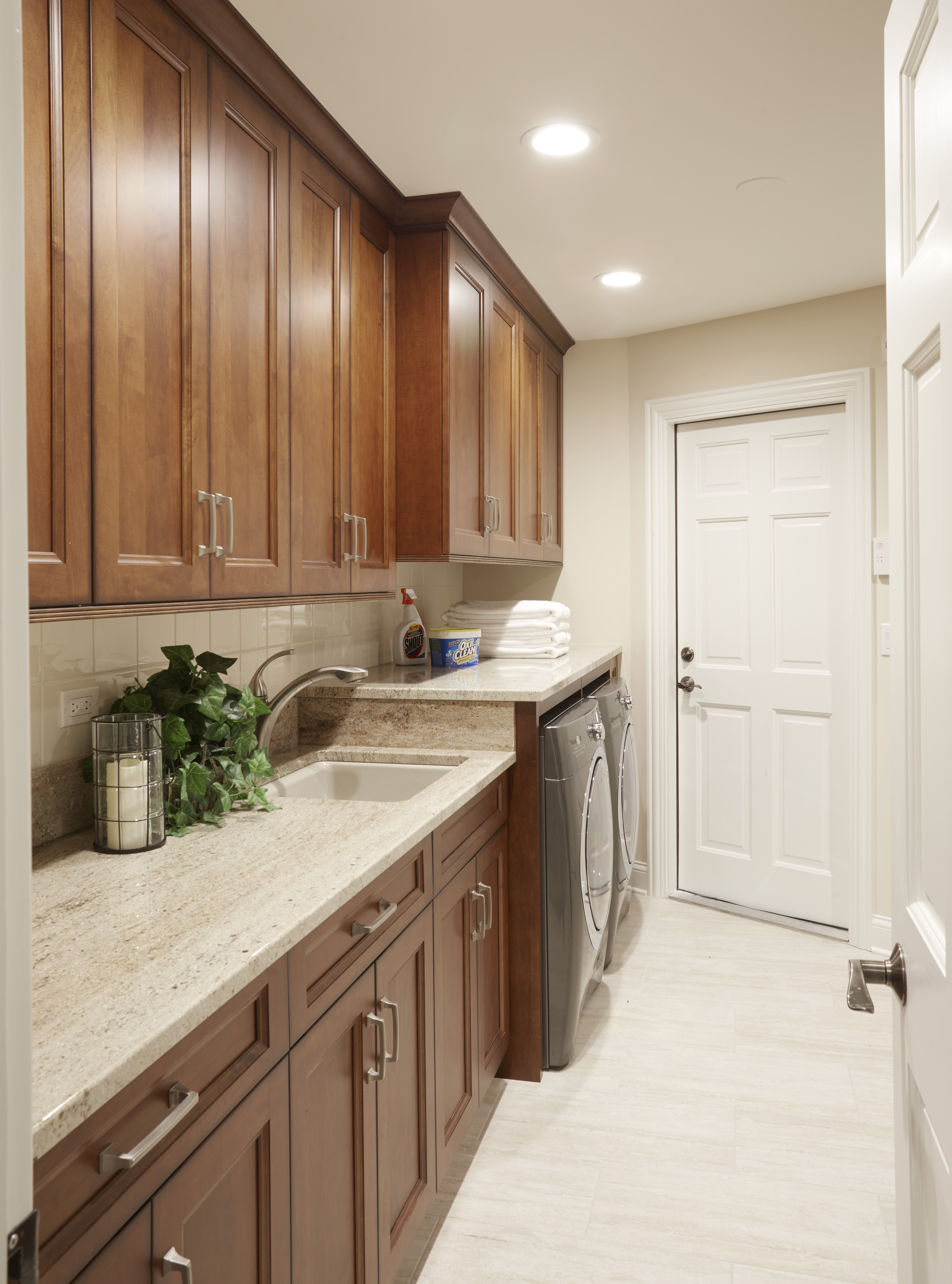 Ratings & Reviews
Grateful for our clients and the trust they've placed in us: