Enhancing your life at home
Laundry Room  Design in Niles IL
Showroom
1081 E. Golf Road 
Arlington Heights, IL 
P: 847-956-6800
E: info@kitchenvillage.com 
 Custom Laundry Room Design in Niles Illinois
Are you ready for a brand new and functional laundry room for your home in Niles? When you're ready for that laundry room redesign, trust Kitchen Village to get you the space of your dreams! We have an award winning design team that is excited to get started to create you the perfect laundry room. Our designs are creative and feature quality cabinetry and fixture, and we always make the space as functional and inviting as possible. We might even go so far as to say you'll start to enjoy your time in the laundry room!
The design options are never-ending! You will never have to worry about not being able to find something you like. Our design team will take into account what you must have in your laundry room and tailor design a unique space just for you. Is storage your highest priority? Maybe you have dogs and kids and need to combine your laundry room with a mud room. No matter what you need in Niles Illinois, Kitchen Village will find the perfect solution for you!
Let us do what we do best in getting you and your family the upgrade or redesign you deserve. Our number one goal is to provide functional and inviting spaces that you will enjoy being in. We only offer the finest cabinetry, countertops, flooring, plumbing fixtures, and hardware from which you can choose from. We guarantee you'll find something you like for your home in Niles Illinois. If you are looking for a more hands-on approach in the decision of design options, feel free to stop by our showroom in Arlington Heights!
Recently Completed Laundry Room Designs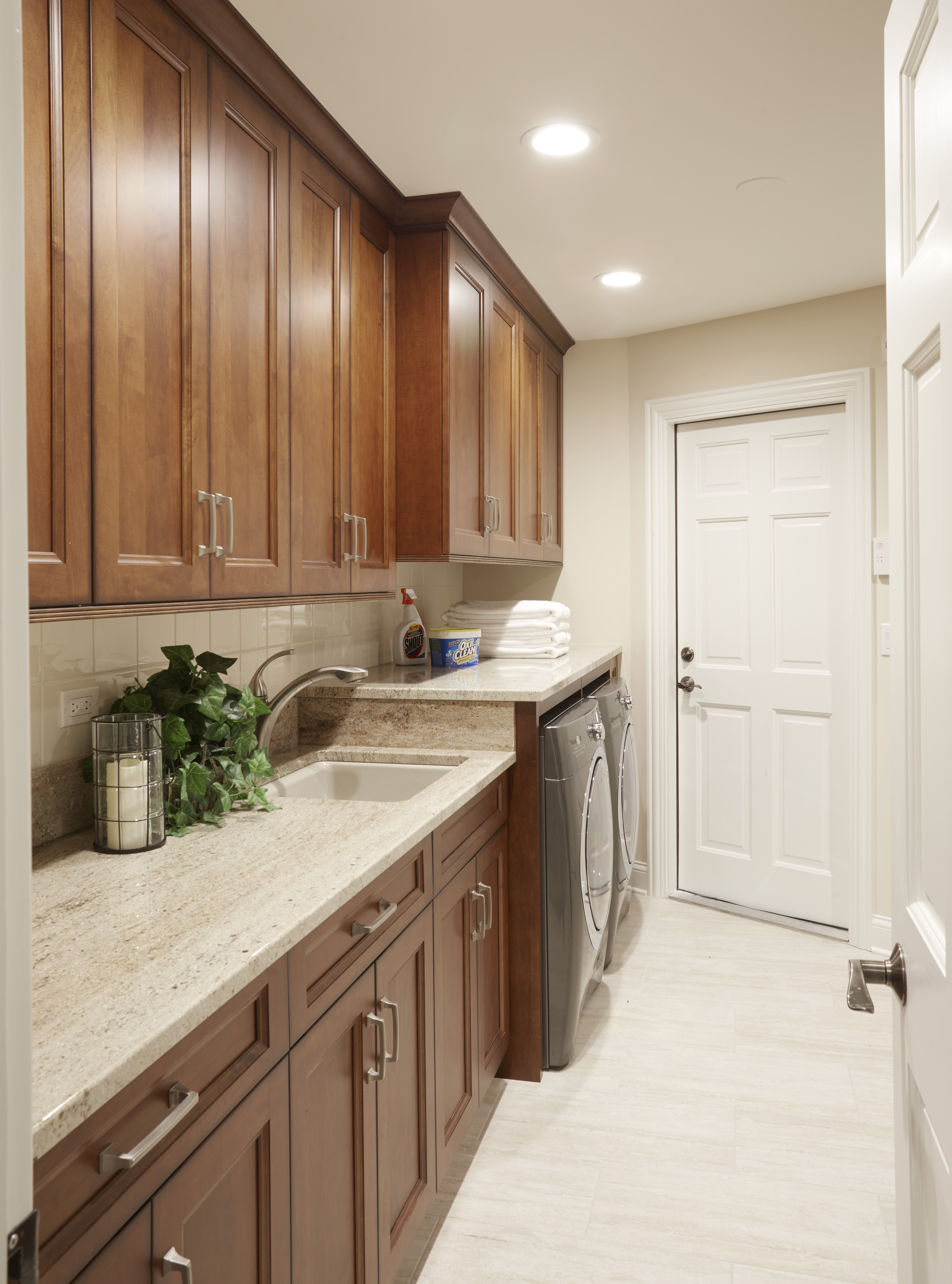 Ratings & Reviews
Grateful for our clients and the trust they've placed in us: